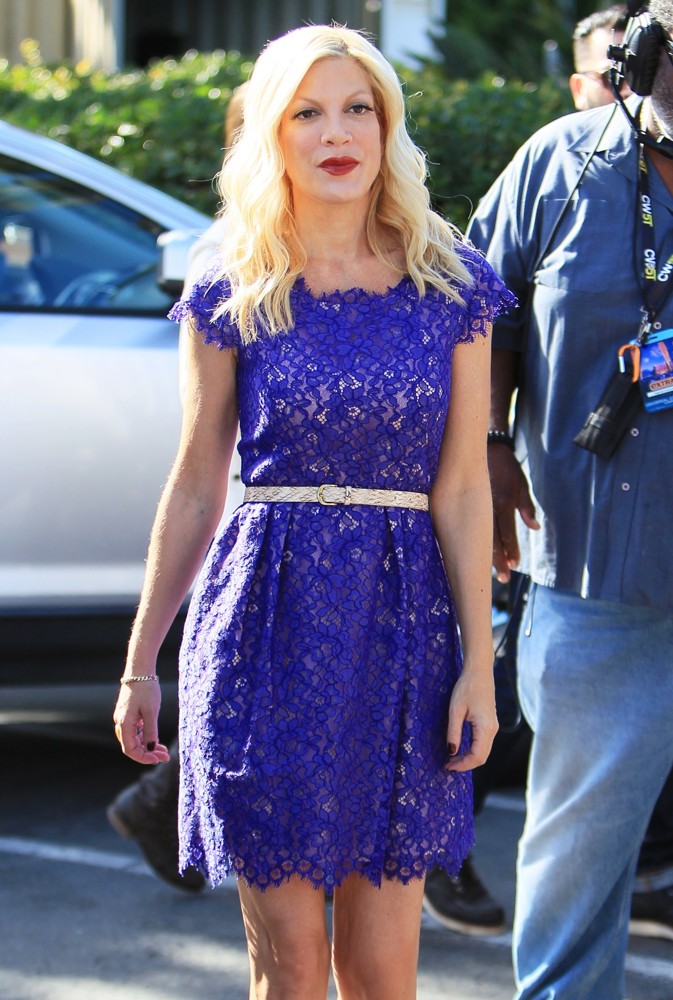 Tori Spelling has denied reports that she is underweight. The actress and author addresses reports of the extreme
weight loss
in a new issue of Us Magazine, saying that reports are "hurtful."
"I'm not under 100 pounds. I didn't collapse. I didn't go to the hospital," Spelling says, as reported by Daily Mail. The 40-year-old star additionally tells the magazine that she wants to be a role model for her children. "I'm raising two girls and I want them to have positive body images," she adds.
A source recently told InTouch Weekly that Spelling started having eating problems after news of her husband Dean McDermott cheating on her with a Canadian woman named Emily Goodhand broke out. "When she's stressed she doesn't eat,"
the source
claimed, adding that Spelling had "control issues with food."
Another eyewitness additionally claimed that Spelling was barely eating when she joined friends for a lunch at her home in Encino last month. According to the source, Spelling ordered a nine-piece sushi plate "but she barely touched it. She drank water and hot tea and just moved her food around to make it look like she was eating."