Vonn and Nordegren who reportedly become close friends were joined by their respective boyfriend as they 'hung out at the Seminole Club [in Florida]' with some other people, a source says.
---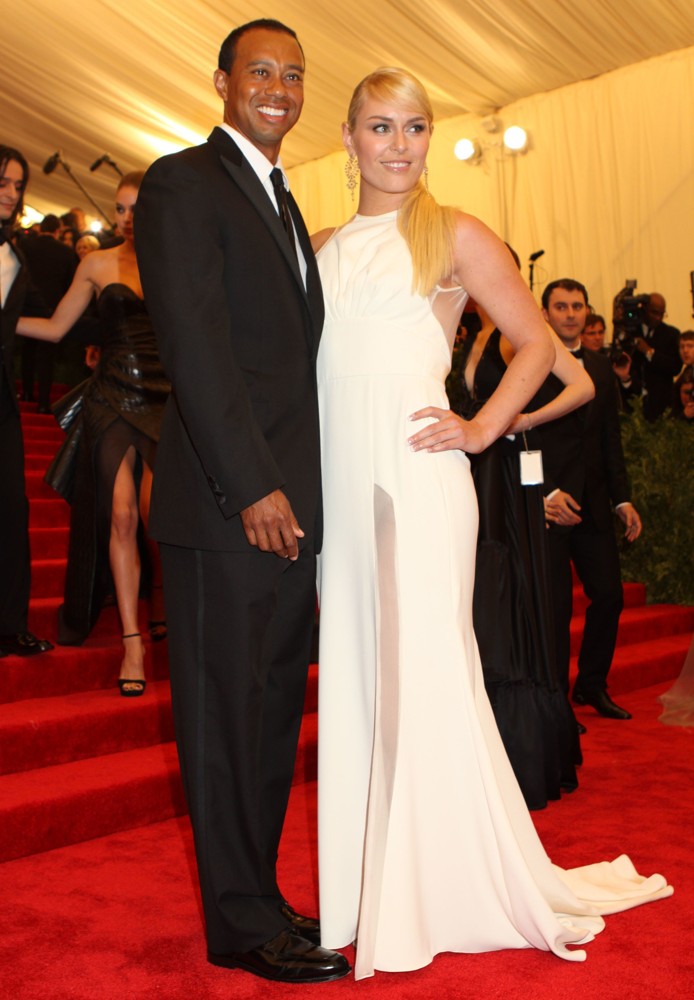 Following a report about Lindsey Vonn being close to Tiger Woods' ex-wife Elin Nordegren, the
athletes
apparently had a double date with Nordegren and her boyfriend Chris Cline. "They can be a happy foursome now that Elin has a guy even richer than Tiger," a source told Us Weekly. "They've hung out at the Seminole Club [in Florida]. They've hung out together with other people."
Woods and his former wife were seen attending a baseball game together over the weekend to support their son Charlie. In a photo obtained by TMZ, the golfer and his
girlfriend
sat side by side while Nordegren took a place in front of Woods. A source additionally said that they looked friendly during the outing.
A source recently claimed that Woods' current girlfriend and his former lover were best friends. The source explained that Nordegren knew her
children
would spend a lot of time with Vonn, so she wanted to know more about her. "After meeting her, she found she actually liked her," the source added. "You'd think it would be weird, but Elin loves Lindsey and they talk all the time. Elin likes that Lindsey is a strong woman."
The whole group reportedly went on a vacation together recently. "Elin found that they are very similar and have a lot in common. They laugh and talk like they have been
girlfriends
forever," the source explained further.
This sounds really crazy!