Follow a couple in their frantic search to delete their intimate video which is accidentally sent to their close relatives and pals.
---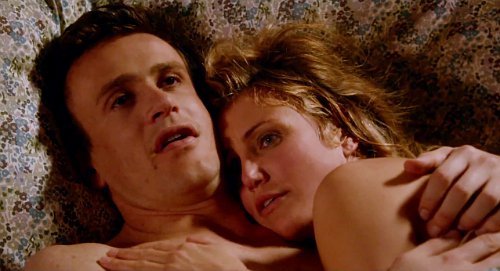 The first
trailer for
"Sex Tape" has arrived, showing Jason Segel and Cameron Diaz as a couple trying to rekindle the passion that has faded in their relationship. They decide to record their intimate moment to spice things up, but the video was accidentally sent to
family and friends
.
The sex tape was synched through iCloud to every iPad they gave away as Christmas gifts. Now they frantically set out to delete the video before their reputations are ruined, but it's not that easy. At one point when they go to her boss' house to take the gadget back, he ends up being mauled by a dog.
Directed by Jake Kasdan, the romcom is scheduled to make its way out in the United States starting July 25.
wow this film, is going to sound interesting