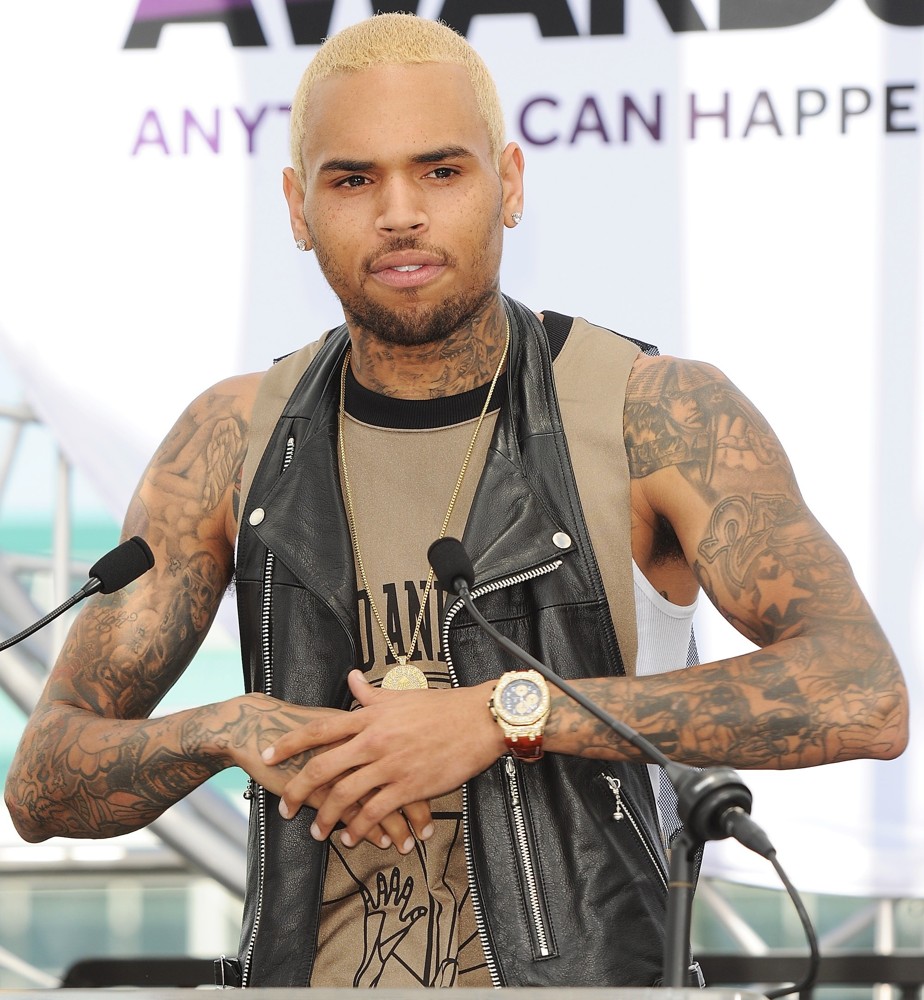 Chris Brown sent a heartfelt message to fans on Monday, April 1. The
R&B singer
, who is currently in jail, thanked his fans for their continuous support in a phone call to his on-and-off girlfriend Karrueche Tran, who uploaded the short clip on Instagram.
Brown, who just released a music video for "Loyal" in late March, said, "I'm calling all my fans, letting ya'll know I love ya'll. Thank ya'll for all the support. Thanks for everything. The video just came out so I hope ya'll enjoyed that." In the end of the message, he added to Tran, "And most importantly, K, Karrueche, I love you."
In other news, Brown's lawyer Mark Geragos has filed a motion to prevent his client from being transfered into U.S. marshal custody for an assault trial in Washington, D.C. As reported by The Associated Press, Geragos says in his motion that the action will limit Brown's ability to confer with him before the court battle. A hearing for the motion will take place on Thursday.
The Washington D.C. trial stemmed from an alleged brawl outside
the W hotel
in late October. At that time, the Grammy-winning singer reportedly hit a man who tried to take a
photo
with him, resulting in a broken nose. The man also claimed that Brown threw racial slur.