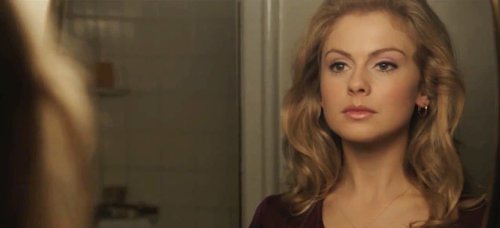 ---
Lifetime has debuted the first trailer for "Flowers in the Attic" sequel, "Petals on the Wind". Opened with dramatic scenes from the first TV movie, the video also shows the characters 10 years after the events of "Flowers in the Attic".
Corrine, looking messy, is seemingly locked up in what looks like a psych ward, screaming that she wants to see her children. Cathy and Chris, Corrine's elder children, have now grown up with the former becoming a ballerina.
Set to Kelly Sweet's "In the Air Tonight", the trailer also previews the incest storyline as Cathy and Chris are featured making out. Corrine, meanwhile, sets her frail mother on fire as she coldly tells her, "Goodbye mother."
According to the official synopsis, a decade after Cathy, Christopher and Carrie escaped from their grandparents' attic at Foxworth Hall, they attempt to put their sordid past behind them, but soon discover certain secrets can't be left behind. When Cathy finds herself in an abusive relationship with a fellow dancer, Julian, Christopher and Cathy are forced to
face the
forbidden feelings they developed for one another while coming of age during captivity.
But when tragedy strikes the Dollangangers once again, Cathy returns to Foxworth Hall to confront her grandmother and seek revenge on her mother with a plan to seduce her husband Bart. When Christopher runs to Cathy's side, the two are determined to start over again - together.
Heather Graham and Ellen Burstyn return as Corrine and Olivia Foxworth respectively, while Rose McIver, Wyatt Nash and Bailey Buntain are cast as the remaining siblings, replacing Kiernan Shipka, Mason Dye and Ava Telek who played the younger version of Cathy, Chris and Carrie. Will Kemp portrays Carrie's abusive boyfriend and Dylan Bruce is back as Corrine's second husband.
"It's going to be a revenge story,"
executive producer
Michele Weiss told TheWrap. "It's going to be Cathy and Christopher 10 years older, trying to get along with their lives, also caught up in feelings of resentment and revenge on Corinne."
He continued sharing, "I can understand that with what [Cathy has] been through, she seeks this deep seeded vengeance. It's very understandable that these people have wronged her and what she wants to do, but it's the perfect example of revenge really hurts you just as much as it hurts the other people. So, I can't help but feel so sad and protective of this character as she makes these decisions, which aren't necessarily beneficial to her future."
"Petals on the Wind", based on the second
book of
V. C. Andrews' the Dollanganger series, will premiere Monday, May 26 at 9 P.M. ET on Lifetime.