The 'Come and Get It' singer was photographed hanging out with the '

Lord of the Rings

' star at Chelsea Handler's show in L.A. over the weekend.
---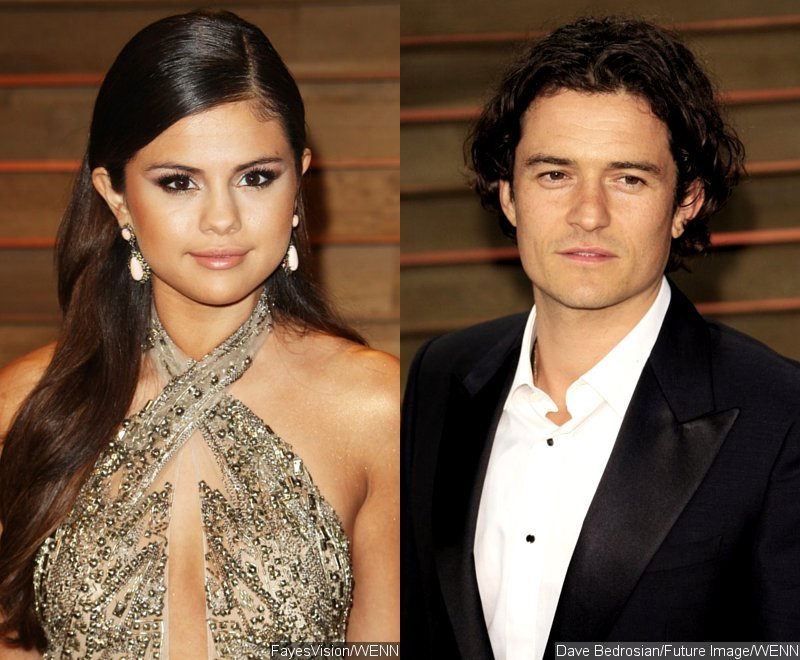 Selena Gomez and Orlando Bloom enjoyed some time together at Chelsea Handler's concert
in Los Angeles
on Saturday, April 26. In a photo obtained by TMZ, Gomez can be seen wearing a black dress while the actor sported a blue jacket over a gray t-shirt. When photographers saw them, the Legolas depicter in "The Hobbit: The Desolation of Smaug" left immediately.
According to a separate report by New York Post's Page Six, Gomez and Bloom arrived at the show and left together in the same car. Bloom amicably separated from his wife Miranda Kerr last year and Gomez has broken up with Justin Bieber.
Gomez apparently had a hard time recently. Last week, she unfollowed everyone on her Instagram and later shared a cryptic message on her page. She uploaded a photo of an excerpt of
a review
of Mary J. Blige's album "Growing Pains" which was published by Daily Mail in 2008.
The review mentions that the album expresses "unhappiness and insecurity" and it has "enough anger and angst." A part of the song's lyrics reads, "I got every material thing I could ever need/ I got the love from my fans that adore me/ And I'm grateful/ But my love for myself is lacking a little bit/ I have to admit that I'm working on me." A source then told E! News that the star unfollowed people on Instagram to "remove what she believes are negative
influences
in her life and is focusing on positive things and people."