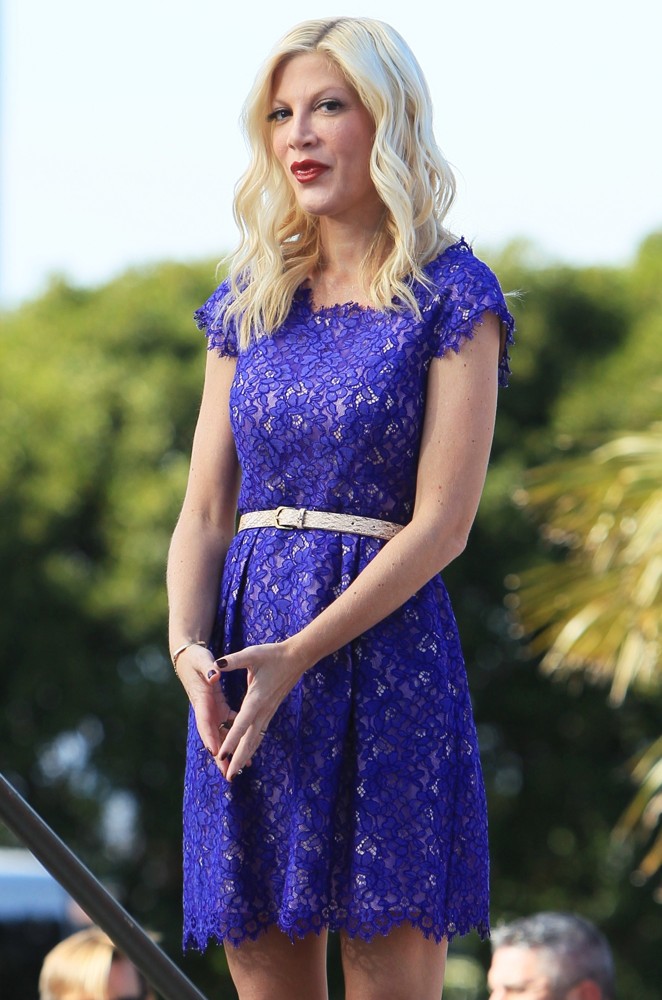 Tori Spelling was hospitalized with undisclosed reasons amid her marital problems, multiple media report. According to E! News, Spelling, who revealed her marriage problems in her reality show "True Tori", was released over the weekend after being treated in a hospital for at least six days.
Spelling and her
husband
Dean McDermott were seen getting into a car shortly before 3 P.M. on Saturday, April 26. The former "90210" star wore a black top and a hat with a hospital band still attached on her wrist as her husband stayed close to help her get into the car.
According to a source, McDermott stayed with Spelling up to 10 hours a day when she was hospitalized. "He would arrive by 10 A.M. and didn't leave until 8 most nights. He seemed very stressed out and worried. He would bring food and often only left Tori to go outside to catch some air or
make a phone call
," the source said.
Earlier this month, Spelling slammed reports of her being underweight. The reports previously alleged that she was stressed and lost appetite after she learned that McDermott cheated on her during a business trip to Canada last year. "I'm not under 100 pounds. I didn't collapse. I didn't go to
the hospital
," she told Us Magazine. "I'm raising two girls and I want them to have positive body images."