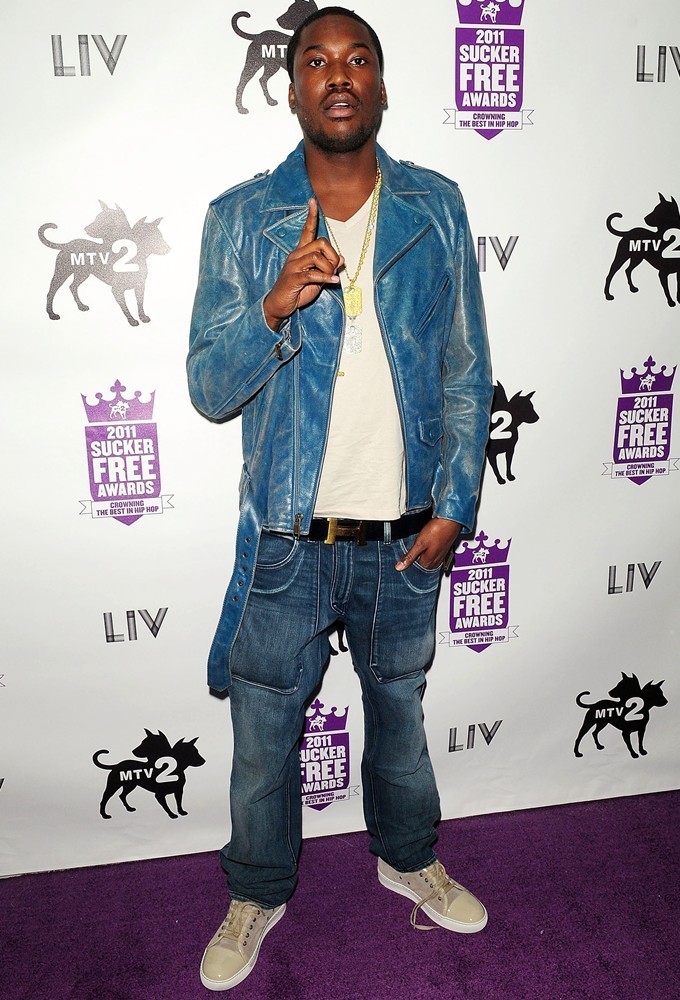 Mill reportedly will have to spend three to six months in prison after he violated his probation which stemmed from a 2009 drug and gun conviction.
---
Meek Mill
reportedly will stay in jail for three to six months after he violated his probation. According to Philadelphia Inquirer, the rapper appeared in court on Friday, July 11 when the judge handed him the decision which stemmed from a 2009 drug and gun conviction.

"After all these years of me trying to help him move his career forward... I believe this defendant is basically thumbing his nose at me," Judge Genece E. Brinkley was quoted as saying. Mill apparently has been disputing the terms of his probation with probation officers. He scheduled shows during time when the judge told him not to and badmouthed a probation officer and assistant district attorney on Twitter.

He reportedly also posed with a gun alongside four other men. However, his lawyer Gary Silver said that it was a prop during a photo shoot.

Mill tried to persuade the judge during the 4-hour court session. "It took me 15 years to get here and this will be extremely damaging to my life," he said, arguing that he needed to continue working to support his mother, sister, son and some friends.

The 27-year-old star's scheduled appearance on Friday night in Washington, D.C. was scrapped following his legal problems. "He's not going to make that concert tonight," Brinkley said.