The newlywed actress shared a

picture

featuring her snuggling up with an adorable baby named Jack while making a revelation that she did not want another baby.
---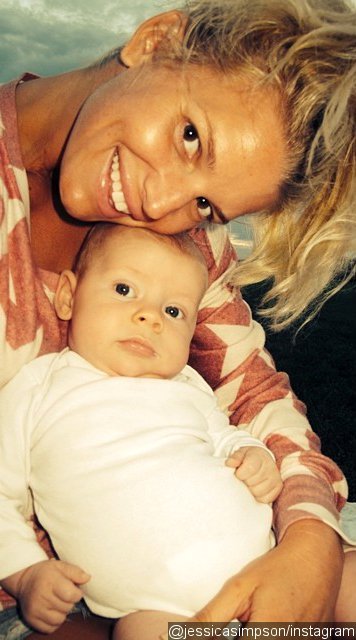 Jessica Simpson posted a picture featuring her and her friend's baby named Jack on July 20. She captioned the picture with, "I love you Jack, but I do not want another!! #maxiandacedo @kathrynsykora @cheth44."
In the picture, Jessica looks
pretty
although she wears no makeup. Her blonde
hair
is tied up while she cuddles Jack and smiles to the camera. The adorable baby in the picture is the child of her interior designer friend, Kathryn Sykora.
On the same day, Kathryn also posted a collage of pictures featuring her baby boy and Jessica's daughter, Maxwell. She captioned the picture with, "Little Max found a real baby
doll
#jackandmax @jessicasimpson."
Jessica and her husband Eric Johnson (II) already have two children together. They are 2-year-old Maxwell and 13-month-old Ace. The actress of "The Duke of Hazzards" previously told Us Weekly, "With two kids, we have our hands full, but every day is a new adventure. It's fun! I feel very at peace with being a mom."