The 'House of Anubis' actress wears a midriff-baring top and belly chains in a picture that shows her first look at the late singer.
---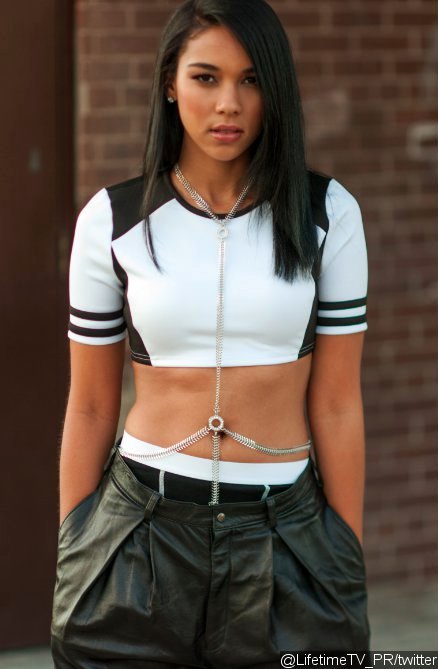 Lifetime's "Aaliyah: Princess of R&B" has found its new leading lady. Alexandra Shipp is confirmed to play the late singer in the upcoming TV movie after the initial actress Zendaya Coleman departed the project following backlash.
"I'm excited to exec produce the Aaliyah @lifetimetv movie w/ @DebraMChase. Prod starts later this month and @AlexShipppp will play Aaliyah," talk show host Wendy Williams who serves as an executive producer in the upcoming biopic confirmed the recasting on Twitter.
Shipp is known for her main role on Nickelodeon's "House of Anubis". She has also appeared on MTV's "Awkward", Showtime's "Ray Donovan", Nickelodeon's "Victorious", ABC Family's "Switched at Birth", and 2009's feature film "Alvin and the Chipmunks: The Squeakquel".
Last week, the 23-year-old star posted cryptic message, "It's like God keeps making life better, I swear. thank you universe!!! #amazingnewstocome." A first look at her as Aaliyah is revealed online. She bares her midriff, wearing a crop top and belly chains.
Production is expected to resume this summer after previously being put on hold after Zendaya left. "I felt like some things with the production weren't all the way there, the project wasn't all the way there," she once explained her departure, "If I'm going to do something for someone I care about so much, I have to do it the right way."