Speaking of ' Wrecking Ball'
' during a recent
performance, the twerking singer said, 'I'm gonna tell those motherf**kers that broke my heart, particularly one, to suck my fat d**k.'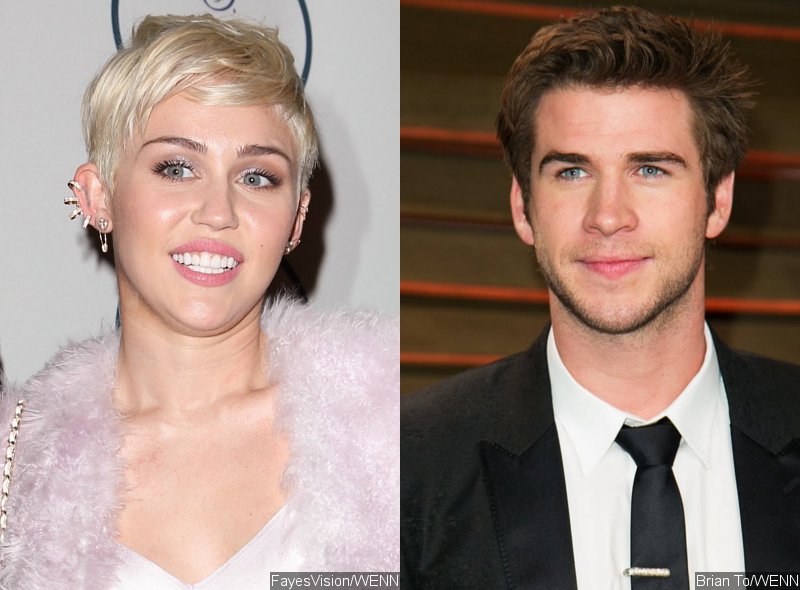 Miley Cyrus seemingly blasted her ex-fiance Liam Hemsworth during a recent gig at London's G-A-Y Club. The former star of "Hannah Montana" had a show at London's G-A-Y Club on Friday, May 9 where she launched an expletive-fueled rant when introducing her smashing hit "Wrecking Ball".
"And every time you get in your car, you're going to hear my f**king song on the f**king radio, you piece of s**t. That's right. And then I'm gonna take all my clothes off, I'm gonna sit on a big, giant d**k - sometimes two - I'm gonna swing around, and then I'm gonna hold the record for the most-watched music video on Vevo. So then - you know, you can tell a lot about a person - I think you can tell how big their d**k is by how much confidence they have usually, and if I was a dude I'd probably have a really big dick, 'cause I feel really good about myself now," she told the audience.
"So I'm gonna tell those motherf**kers that broke my heart, particularly one, to suck my fat d**k and to enjoy hearing this song for the rest of your life. This song is called 'Wrecking Ball'," she continued.
Cyrus and the Australian actor started dating in 2009 after meeting on the set of "The Last Song". They got engaged in 2012 and confirmed their split in September 2013.