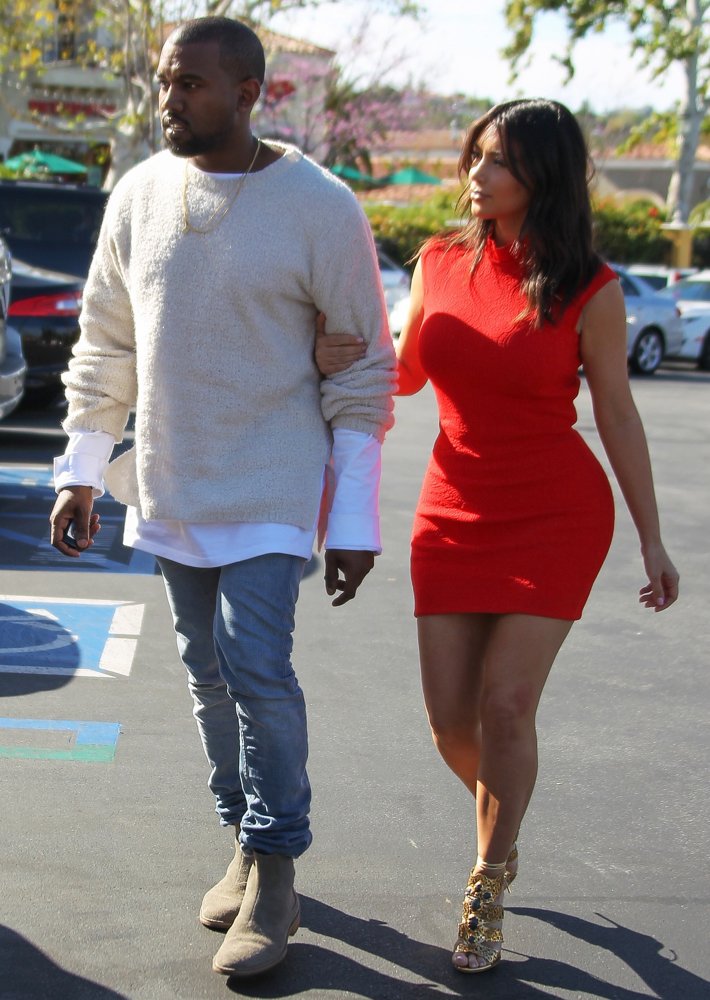 According to a report, the newlyweds were seen at Cork Airport and were picked up by a Mercedes after they exchanged vows in Florence, Italy.
Kim Kardashian and Kanye West reportedly have arrived in Ireland for their
honeymoon
. According to
The Irish
Times, the newlyweds arrived in the country on Sunday, May 25 at 3 P.M. local time via a private jet. They were picked up by a Mercedes when they arrived at Cork Airport.
The couple reportedly will be in Ireland for five days. They are believed to stay at Castlemartyr
Resort Hotel
. A staff member at the luxury resort, however, declined to comment when asked if Kardashian and West were staying there, telling the news outlet, "Unfortunately I can't comment on that, sir."
The "Keeping Up with the Kardashians" star and her rapper beau got married on Saturday at the historic Forte di Belvedere in Florence, Italy. In addition to family members, they were joined by some famous names such as John Legend, Chrissy Teigen, Tyga, Big Sean and Andrea Bocelli at the festivities.
The bride's brother Rob Kardashian, however, skipped the nuptials. He left Florence prior to the event following an alleged family clash, TMZ reports. A source claimed that Rob felt insecure and
depressed
because of his weight and chose to fly back home to avoid being photographed in
wedding pictures
despite his family's encouragement.