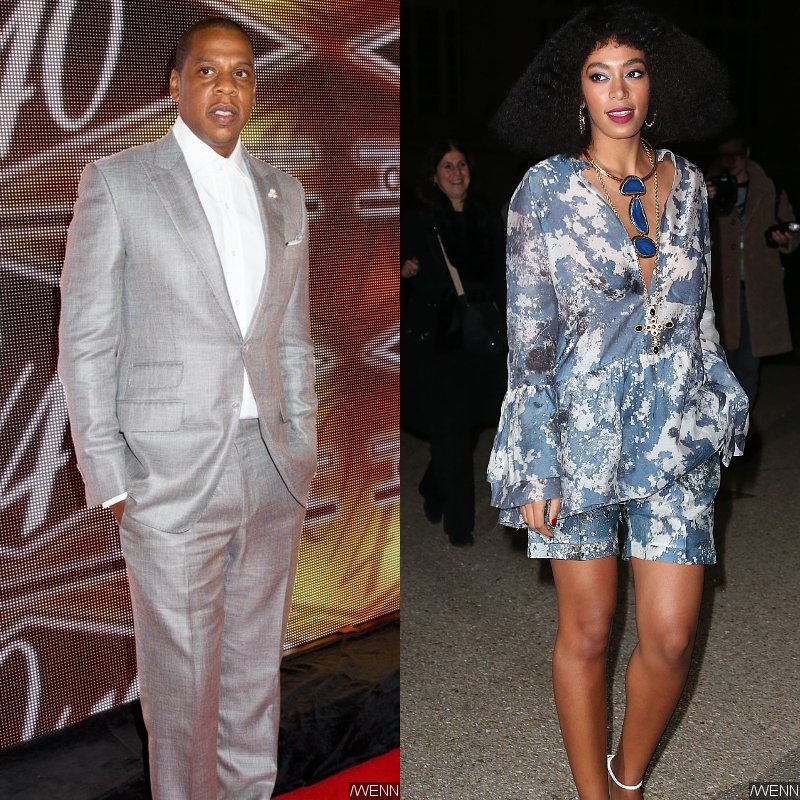 A person who leaked CCTV video of Solange attacking Jay-Z in an elevator at the Standard Hotel earlier this month
The Standard Hotel has fired a person who leaked a surveillance video
of Solange Knowles attacking Jay-Z in one of its elevators to media. As reported by The Associated Press
, the hotel has identified the employee. The person no longer works in the hotel for "breaching the security polices of the hotel and recording the confidential CCTV video."
On May 12, TMZ posted the 3-minute video showing a fight involving a man and a woman surveilance
who presumably are Jay-Z and Solange. Solange lounged at the rapper while another woman who is presumably Beyonce Knowles did not meddle in their feud. Another man who apparently is their bodyguard tried to prevent Solange from attacking her brother-in-law.
Shortly after the video, which was recorded during the night of Met Gala, went viral,
the hotel
released a statement saying that they would investigate into the matter. A new report by Page Six claims that the video was sold to TMZ for $250,000 after being shopped around for five days.
According to New York Daily News, the fight happened because Solange did not like the way the rapper acted around designer Rachel Roy at the Met Gala. A source previously told Us Weekly that Solange yelled, "Anyone who gets close to Jay has to be warned and deal with her as a sister."
"Why can't you go home?" a drunk Solange reportedly asked Jay-Z who wanted to continue partying. She then asked her big sis, "Why does your husband need to go to the club right now?" A fight broke out seconds later, but Solange was reportedly held by a bodyguard. "Rachel is a little too close to Jay Z. Solange doesn't like it, and Beyonce doesn't like it," a source claimed.
In other news, Jay-Z and Solange reportedly were spotted jewelry shopping at Mr. Flawless in NYC on Tuesday. They reportedly browsed for woman jewelry for 20 minutes, but exited the store empty handed.
In an interview with Wendy Williams on Wednesday, Mr. Flawless (Greg Yuna) said that it was not true.
Floyd Mayweather, Jr.
, however, did stop by to take a look
at the jewelry pieces. A representative for Solange additionally said that the singer wasn't in NYC that day.