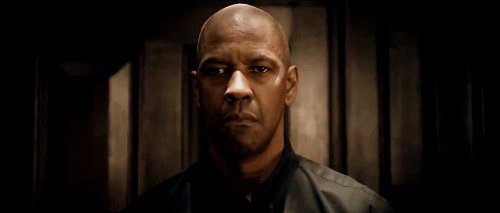 The trailer sees Washington's Robert McCall making himself an enemy of the Russian mafia after he meets Chloe Moretz's characte
The first trailer for "The Equalizer" has been released by Sony. The two-minute clip gives
glimpses
at Denzel Washington's Robert McCall taking on the Russian mob in order to save a young woman he barely knows, played by Chloe Moretz.
The movie is based on the '80s television series of the same title. It follows the story of McCall, a former
black ops
commando who has faked his death to live a quiet life in Boston. When he comes out of his self-imposed retirement to rescue a young girl, Moretz's Teri, he finds himself face to face with ultra-violent Russian gangsters.
As he serves vengeance against those who brutalize the helpless, McCall's desire for
justice
is reawakened. If someone has a problem, the odds are stacked against them, and
they have
nowhere else to turn, McCall will help.
"The Equalizer" finds Washington reuniting with his "Training Day" director Antoine Fuqua. Set to open in U.S. theaters on September 26, the action thriller flick also stars Melissa Leo, Martin Csokas and Bill Pullman.