According to a former police officer at the Vegas Metropolitan

Police Department

who found Shakur after he was shot in 1996, the rapper said the expletive before losing

consciousness

.
---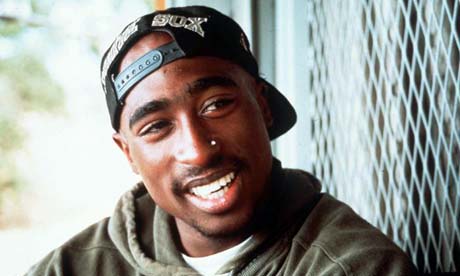 Eighteen years after Tupac Shakur was fatally shot in Las Vegas, a former police officer who first responded to the scene opened up about the rap superstar's last words before he lost consciousness. Chris Carroll, who was with the Vegas Metropolitan Police Department's bike patrol unit, shared the story to Las Vegas weekly newspaper Vegas Seven on Wednesday, May 21.
Carroll, who served for 23 years before retiring in December 2010, said that he found Shakur bleeding in a car while the rapper's friend Marion "Suge" Knight, who was also injured, kept calling out his name. Back then, Carroll kept asking Shakur the name of the shooter when he was still conscious.
"He went from fighting to 'I can't do it.' And when he made that transition, he looked at me, and he's looking right in my eyes. And that's when I looked at him and said
one more time
, 'Who shot you?' " Carroll recalled.
"He looked at me and he took a breath to get the
words out
, and he opened his mouth, and I thought I was actually going to get some cooperation. And then the words came out: 'F**k you. After that, he started gurgling and slipping out of consciousness. At that point, an ambulance showed up, and he went into unconsciousness," Carroll shared.
Shakur never gained consciousness following the September 7, 1996 shooting. He passed away on September 13 at
the age of
25.