---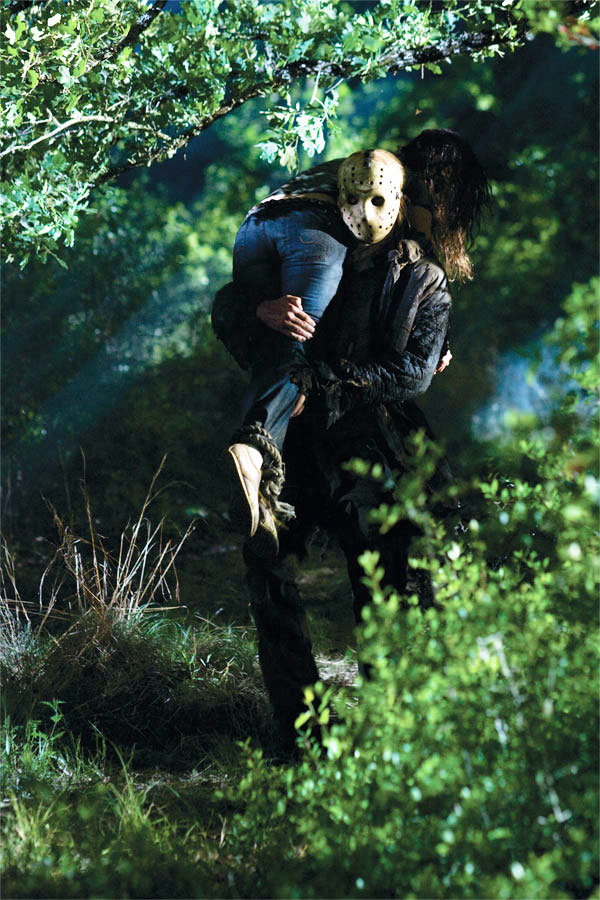 The remake of Jason Voorhees horror story is postponed until November 13, 2015 and gives up its original release date to 'Scouts vs. Zombies'.
"Friday the 13th" reboot is getting delayed. Directed by "V/H/S" helmer David Bruckner, "Friday the 13th (2015)" is moved by
Paramount
from the initial schedule on March 13, 2015 to the new date on November 13 the same year.
The vacant date left by the new Jason Voorhees tale is now occupied by comedy horror "Scouts vs. Zombies". Christopher
Landon
serves as a director, while Tye Sheridan and Patrick Schwarzenegger are among the cast.
Sony
also shifts a release date for Cameron Diaz and Jason Segel starrer "Sex Tape". Originally set for July 25 this year, the comedy is moved up one week earlier to July 18. It avoids a face-off with Scarlett Johansson's pic "Lucy", but is now up against "Jupiter Ascending" and "The Purge: Anarchy" among others.
At Warner Bros., inspirational film "Max (2015)" is set for January 30, 2015 release. Starring Robbie Amell, Lauren Graham, and Thomas Haden Church, it tells the story of a dog that helped soldiers who returned from war.