The FOX News host criticizes the singer's video that 'glorifies having sex in the back of a limousine' when he's supposed to talk with

Russell Simmons

about the music mogul's

new book

.
---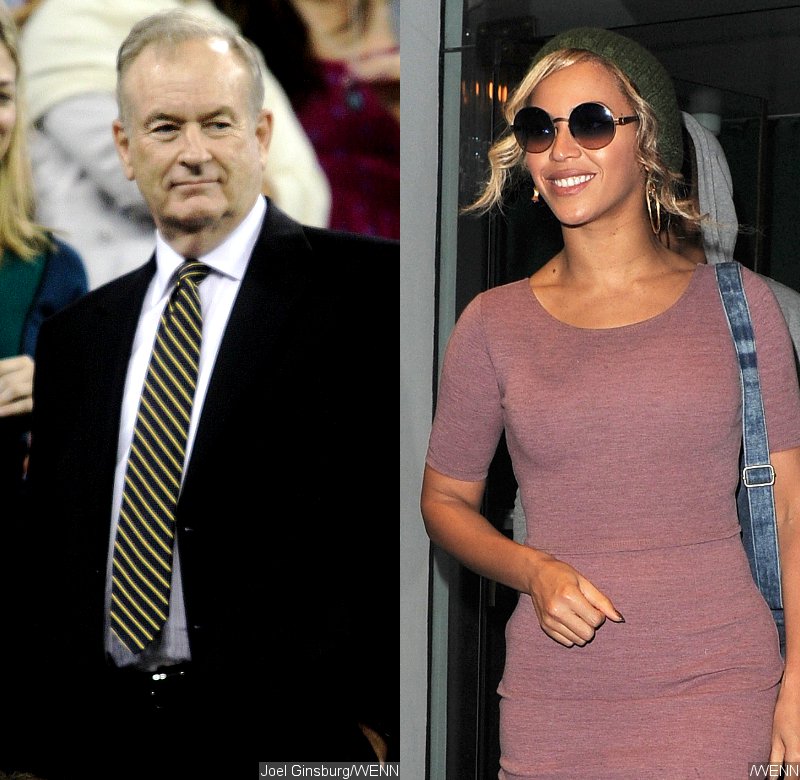 Bill O'Reilly has made it clear that he's not a fan of the music and sexually explicit videos featured in Beyonce Knowles' visuals album "Beyonce". The TV host said in a recent episode of his show, "The O'Reilly Factor", that the former Destiny's Child member was a bad influence for teenage fans, especially girls.
O'Reilly was sitting down with Russell Simmons and was supposed to talk about the Def Jam co-founder's new book when he criticized Beyonce's "
Partition
"
music video
. "She puts out a new album with a video that glorifies having sex in the back of a limousine," he said.
"Teenage girls look up to Beyonce, particularly girls of color," he continued. "I'm saying why on earth would this woman do that. Why would she do it when she knows the devastation that unwanted pregnancies... and fractured families - why would Beyonce do that?"
Simmons tried his best to change the topic by talking about his book instead of Beyonce, but he failed. "I believe an entertainer like Beyonce and a mogul like you have an obligation to protect children, not put out exploitive garbage that you know harms impressionable children," O'Reilly added. "I think Beyonce, what she has done here, is inexplicable and I'm asking you, Russell Simmons, to explain it to me."
Simmons then defended Beyonce's "Partition" video, calling it an "art." O'Reilly quickly responded to the music mogul's statement, "That's art?! Beyonce having sex in the back of a limo and
referencing
Monica Lewinsky, that's art?"
R