The 'Baggage Claim' actress seemingly addresses her separation from the 'Blurred Lines' singer, posting a message which reads, 'If you love something let it go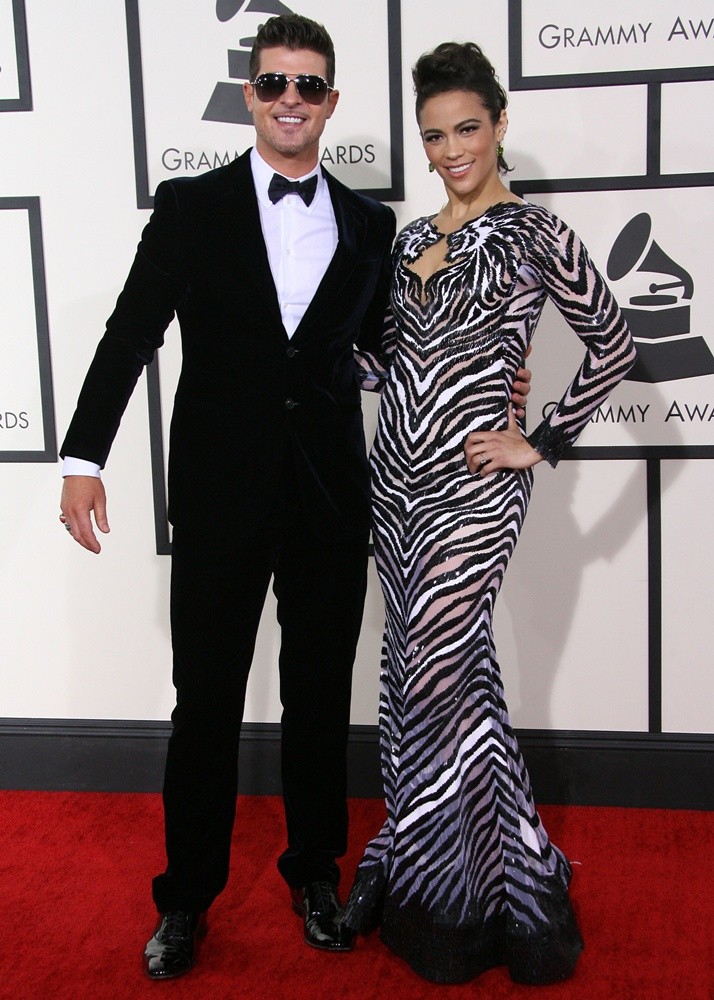 Paula Patton seemingly addresses her separation from Robin Thicke in her latest Instagram post. The
mother of
one has uploaded a
photo
which reads, "Everything happens for a reason. If you love something let it go, if it comes back it's yours, if it doesn't, it never was, and it's not
meant to be
."
The "Baggage Claim" actress and her singer husband released a joint statement on Monday, February 24, saying that they "mutually" decided to separate after nine years of marriage. "We will
always love
each other and be best friends," the statement read.
Only three days after announcing the separation, the R&B singer told a TMZ videographer that he was trying to save his marriage. When approached at a Washington D.C. airport, Thicke said, "I'm just trying to get her back." He additionally dedicated a song called "Lost Without You" for Patton during his concert in Fairfax, Va. "For y'all that don't know - me and my wife separated, but I'm trying to get my girl back," he told the crowd. "She's a good woman."
In other news, a colleague who recently played with Thicke told FOX411 that he did not think the couple would split. According to DJ Joe Bermudez, Thicke and Patton "looked really happy. I would never have guessed that this was coming." He added, "A lot of people blame the 'Blurred Lines' video for their split but I don't see it. I feel like this is out of the blue. They looked very much in love to me."