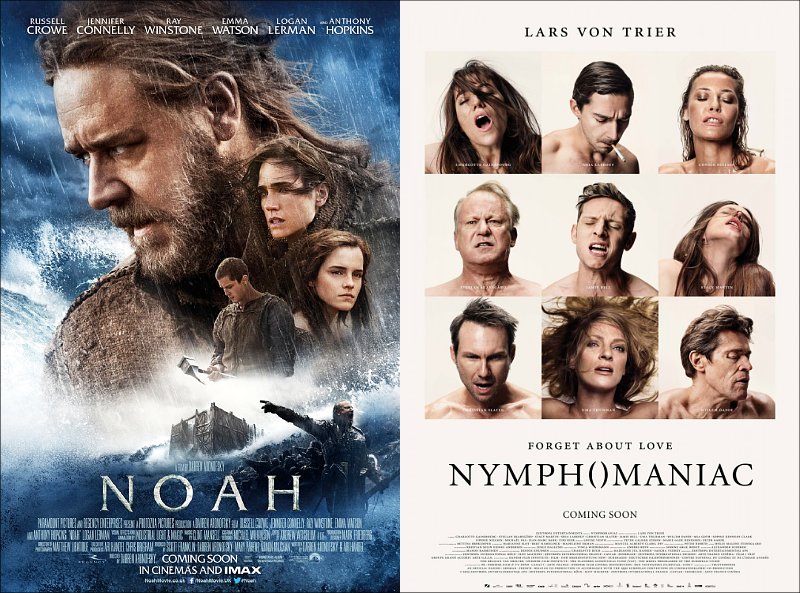 Darren Aronofsky's "Noah" led by Russell Crowe is facing ban in some Muslim countries,
The Hollywood Reporter
learns. Lars von Trier's sexually-charged pic "Nymphomaniac" starring Shia LaBeouf is also having the same problem.
Qatar, Bahrain, and the
United Arab Emirates
have already confirmed that "Noah" would not be showing in the countries. Jordan, Kuwait, and Egypt are expected to follow, despite the fact that the biblical drama has already locked March 26 as its
Egyptian
release date.
In Egypt, Sunni institute Al-Azhar says the movie is "contrary to faith and to the fundamentals of the Islamic Sharia [law]." It also "contradicts the stature of prophets and messengers ... and antagonizes the faithful," the organization adds in a statement.
"Al-Azhar renews its rejection to the
screening
of any production that characterizes Allah's prophets and messengers and the companions of the Prophet [Mohammed]," it states. "Therefore, Al-Azhar announces the prohibition of the upcoming film about the Allah's messenger Noah -- peace be upon him."
Meanwhile, "Nymphomaniac" is banned in Turkey. "This film is in the porn category... because of its explicit sexual scenes," the country's cinema general director Cem Erkul explains. "It also depicts extreme violence against women."
But the decision is not unanimous, as the film board's member Yamac Okur says that "barring any cinema movie from commercial screening is unacceptable." Turkish director Nuri Bilge Ceylan agrees as stating, "I strongly condemn the ban on the film Nymphomaniac while there is in fact a policy in place on age limit."
The ban applies only to theatrical release, and people in the country could still get a chance to watch the movie since it's planned to be screened at the Istanbul Film Festival in April.
"Noah" is due in the U.S. on March 28. After controversies arose among Christian communities, Paramount Pictures issued statement, making it clear that the movie was a creative, not literal, adaptation of the bible story.
Director Aronofsky himself shrugged off the criticisms. "The controversy is all about the unknown and about the fear of people trying to exploit a Bible story," he told Variety. "It will all disappear as soon as people start seeing the film."
"Nymphomaniac" will
be released
in two parts. The first part will be available on VOD March 6 before hitting theaters on March 21, while the second one will arrive in theaters on April 18 after getting a video-on-demand release April 3.
It was already premiered in Denmark and Romania. The first part was released in the latter country without a glitch, but officials banned the second part before eventually permitting it after appeal by distributors at Independence Film.