Lana Wachowski and Andy Wachowski reportedly have written early treatments and outlines for

the next

installments.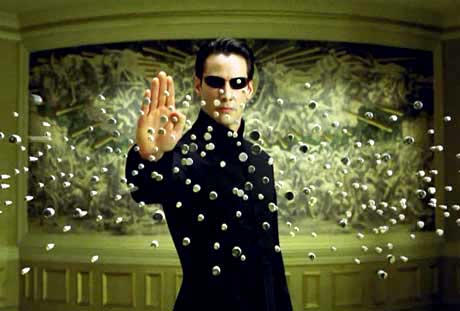 ---
New "Matrix" movies are reportedly coming. According to Latino-Review, Lana Wachowski and Andy Wachowski are working on a new trilogy and have started the writing process with early treatments and outlines already submitted to Warner Bros.
The Wachowski siblings are the directors and writers of the first three films. It's unclear if they will return as the helmers for the upcoming ones. Other details including whether the new films will be sequels or prequels are also unknown.
Rumor has it, the studio is looking to get the project ready by 2017 to go up against any new installments from other blockbuster franchises developed by rival companies, like "Star Wars" and "Avatar".
The first "Matrix" film came out in 1999 to both critical and commercial success. Dubbed a groundbreaking work of science-fiction genre, it's followed by "The Matrix Reloaded" in May 2003 and "The Matrix Revolutions" in November the same year. The three films starred Keanu Reeves, Laurence Fishburne, Carrie-Anne Moss, and Hugo Weaving.
After the "Matrix" trilogy, the Wachowski siblings went on to direct films "Speed Racer" (2008) and "Cloud Atlas" (2012). Their next release is sci-fi "Jupiter Ascending" led by Channing Tatum and Mila Kunis.
---
---