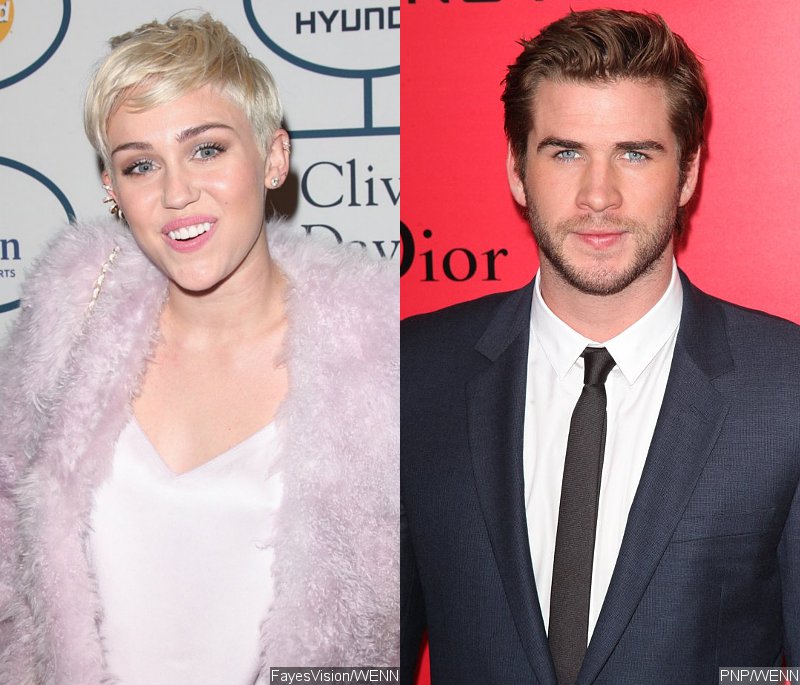 Miley Cyrus poked fun at her
broken engagement
to Liam Hemsworth during her "Bangerz" concert in Phoenix, AZ on Thursday, February 27. Cyrus' fan Matt Peterson, who previously asked her to be his prom date, was at the concert and she invited him to go onstage.
Cyrus then serenaded him with "Adore You". At one point, Peterson got down on one knee and presented her with a corsage. "I was in this position once before and it didn't work out too well the last time a guy got on one knee for me. Hopefully this will be better," she said.
Peterson excitedly shared some photos with Cyrus on Twitter. "I can never thank you enough," he told the 21-year-old star in one post. "Thank you for a prom night i i will never forget =]," she replied.
Peterson made headlines earlier this year when he stripped down and asked his favorite singer to be his prom date in a video. The "Wrecking Ball" hitmaker responded to his request via Twitter on February 8. "Dear Matt Peterson, I don't think I'll be able to make it to prom BUT why don't you come to my AZ
show
& hang w me? Don't forget a corsage," she tweeted back then.