A 18-year-old fan named Tucker Salvesen snuck into Cyrus' dressing room one day before her show in Omaha and left a note pleading to meet her.
---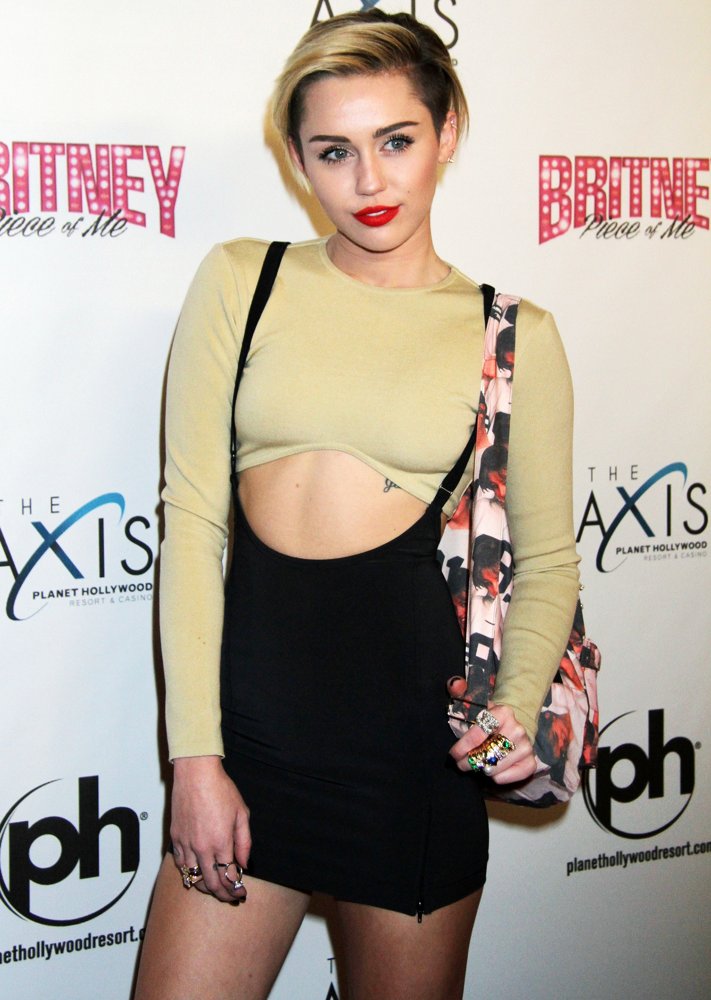 A fan of Miley Cyrus was arrested after he snuck into the singer's dressing room one day before her concert in Omaha last week. KETV reports that the fan was caught on surveillance camera going into Cyrus' dressing room at the CenturyLink Center. The police later identified the 18-year-old fan as Tucker Salvesen.
According to police report, Salvesen went to the restricted area on Wednesday, March 5. He gained entry by using a VIP card he obtained from a truck driver on the tour. The fan passed several people, but he was not stopped. He said that the area had no signs and the doors were not locked.
Salvesen then left a note with his phone number and Twitter user name. "I snuck back here I need to meet you. You have helped me so much your music has given me all the answers I was looking for when my heart got broke ... we went through the same thing @ the same time ... Miley I love you!!! Please let me meet you," the note read.
Salvesen was spotted at the concert venue and was arrested on suspicion of misdemeanor criminal trespassing at the request of CenturyLink Center's officials. Being a "huge fan" of Cyrus, Salvesen told the TV station that he already purchased tickets for her other show after missing the Omaha concert.