Joan claims that Kristen rose to fame through sex, and also bashes other stars in her book '

Diary of a Mad

Diva'.
---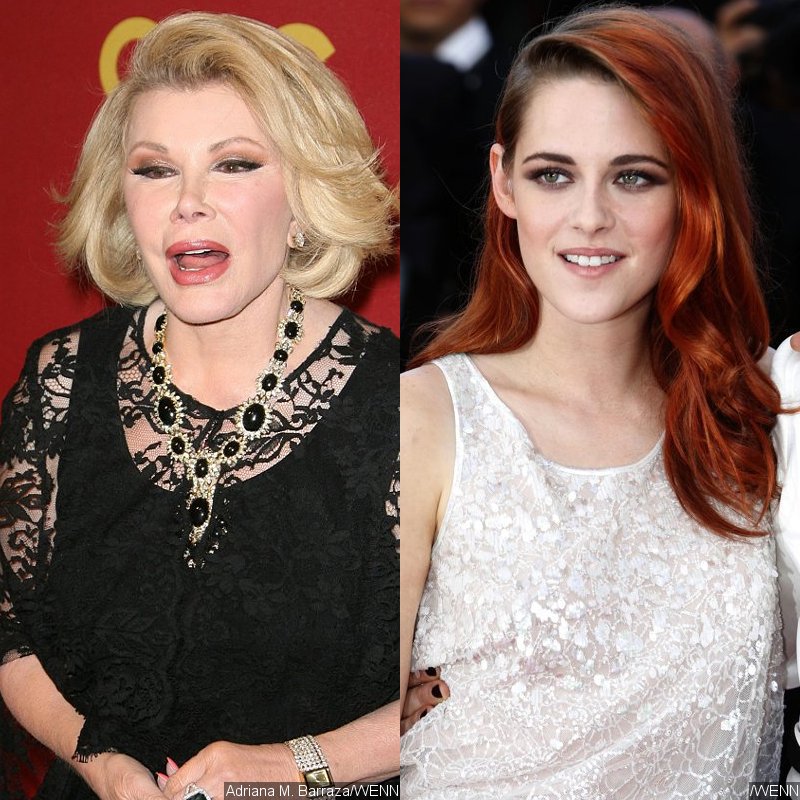 Joan Rivers, who is known for her harsh criticisms against other celebrities, recently slammed Kristen Stewart. In her new book "Diary of a Mad Diva", she called the "Twilight" actress a "one trick pony" and "a person who slept her way to fame."
The "In Bed With Joan" host claimed that Kristen's affair with the director of her movie "Snow White and the Huntsman", Rupert Sanders, helped her rise to fame. "Many stars only do one thing well. Of course, the best one-trick pony is Kristen Stewart, who got a whole career by being able to juggle directors' balls," wrote the 81-year-old actress and writer.
Kristen was not the only star targeted by Joan, but also Pharrell Williams, Angelina Jolie and Paris Hilton made it into the list. She wrote about Pharrell, "No one is allowed to dress up anymore during Award Season. The networks have new decency guidelines, which insist that no more breasts, buttocks or genitalia show. Luckily, because of celebrities like Pharrell and his stupid hat, we'll still be able to see a**holes."
She also criticized
Angelina
and Paris, "It's all over the news that Angelina Jolie had a double mastectomy to prevent
getting
cancer. I think Paris Hilton should... step up to the plate and try to prevent STDs. It would be so easy for her. All she would have to do is have her knees fused together."
Additionally, she took a jab at
the growing
popularity of vampire as a theme for movies, TV series and other artworks. "They're everywhere: movies, TV, museums. Enough already! If I want the life sucked out of me, I'll spend a long weekend with Bethenny Frankel," she wrote.