West reportedly removes Jay-Z's name from songs 'Cold', 'Blood on the Leaves' and 'Touch the Sky' during his performance at the X Games in Austin, Texas.
---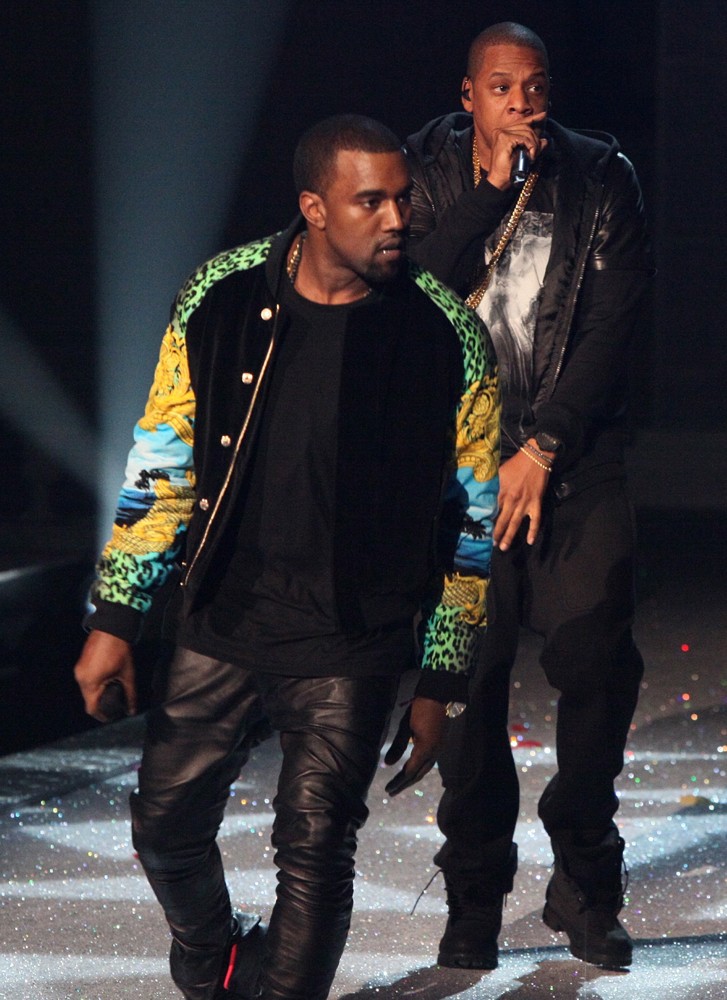 There have been rumors saying that Kanye West is not on good terms with pal
Jay-Z
. West now fueled the feud rumors after he removed his frequent collaborator's name from the lyrics of some songs he recently performed at the X Games in Austin, Texas.
According to reports, West avoided mentioning Jay-Z's name on "Cruel Summer" track "Cold". Kim Kardashian's husband did it again when he sang "Blood on the Leaves". This time, he also altered the lyrics a little bit.
He sang, "I don't give a damn if you used to talk to [...]/ He ain't with you, he with Beyonce/ You need to stop actin' crazy," instead of "You need to stop actin' lazy.". Ye reportedly left out Jay-Z's name for the third time during the performance of "Touch the Sky".
Following the performance, a fan commented on the omissions, saying, "First time he [skipped Jay Z's name], I [thought], 'Ehh that's odd, maybe he's just letting the crowd finish it whatever.' Then [Kanye] skipped his name again ... Definitely obvious and intentional."
Many fans speculate that the alleged feud started after Jay-Z spent Memorial Day weekend at the Hamptons with wife Beyonce Knowles instead of attending West's wedding to Kardashian.