It was a strike for '12 Years a Slave' as both the

movie and

the lead stars went home with a trophy each.
---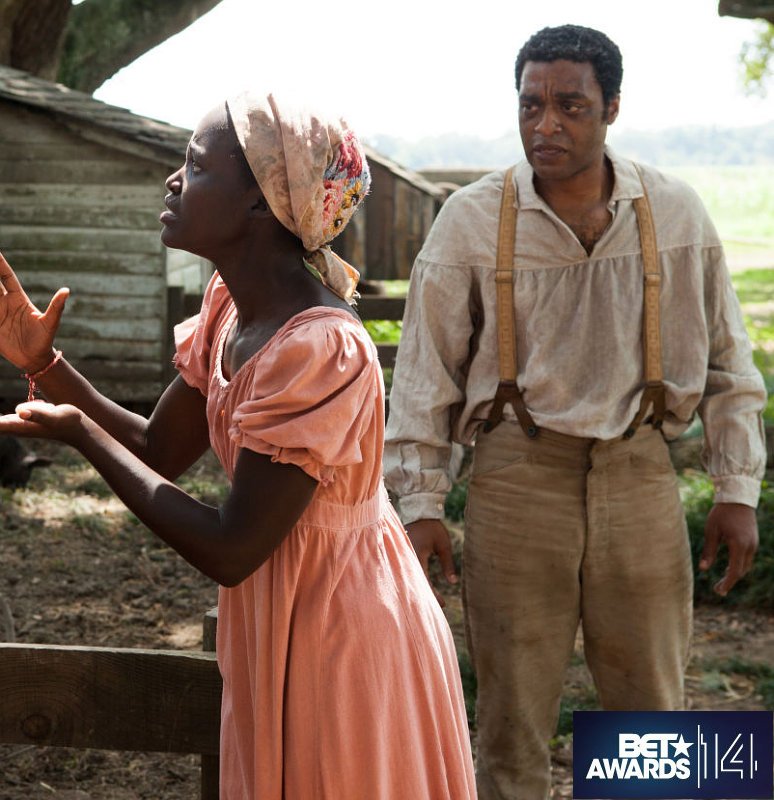 The 2014 BET Awards bestowed the movie accolades to "12 Years a Slave" stars Lupita Nyong'o and Chiwetel Ejiofor. The slavery movie itself was named Best Movie over "The Best Man Holiday", "Fruitvale Station", "Kevin Hart: Let Me Explain" and "Lee Daniels' The Butler".
Nyong'o portrayed Patsey in "Slave" and won an Oscar for the same role earlier this year. Sadly, the actress did not attend the event to receive her trophy. She beat out such actresses as Angela Bassett, Gabrielle Union, Kerry Washington and Oprah Winfrey.
Ejiofor played the lead male character Solomon Northup in the 2013 movie. He was nominated for an Oscar for the role but did not win it. His BET Awards victory was over such actors as Forest Whitaker, Idris Elba, Kevin Hart and Michael B. Jordan.
The 2014 BET Awards was held at the Nokia Theatre L.A. and broadcast live on Sunday, June 29 in Los Angeles. The ceremony was marred with violence when one man
was shot
to death and another was stabbed in two separate unofficial pre-show parties. BET has released a statement, saying the event is not affiliated with the
incidents
.
The awards event also gave nods to music and sports. Tennis star Serena Williams and basketball ace Kevin Durant won Subway Sportswoman of the Year and Subway
Sportsman
of the Year respectively.