The '

Pirates of

Caribbean

' actress dishes on her experience of suffering verbal abuse and her secret second wedding.
---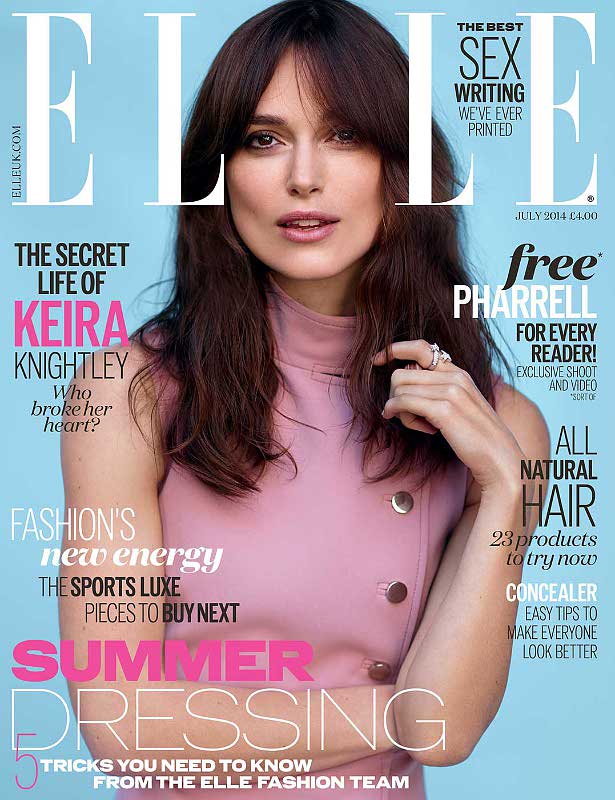 Keira Knightley revealed she experienced a verbal abuse at her early years as an actress. She recalled that critics often told her, "You're a s**t actress and you're anorexic and people hate you." Responding to the harsh words, she opened up to Elle U.K., "I wouldn't do my life any differently, but having lived through it or a teenager or somebody in their early 20s, is a very strange thing."
She was also asked by the magazine if she would let her future daughter follow her path in show business. She responded, "Oh, 100 percent, I'd absolutely tell her not to. I would 150 million trillion percent be totally discouraging of (her) doing anything like that."
"Teenage years should be done privately. You should be going out and getting unbelievably drunk, getting into ridiculous situations, making mistakes. That's what that time of life is about and we should do that privately, one million trillion zillion percent," she explained.
Keira also revealed to the magazine that she had a secret second wedding that she had with her husband, James Righton, other than her previous
small
wedding ceremony
in France on May 2013.
Keira began her career as an actress in 1995. People started to recognize her after Keira co-starred in the movie "Bend It Like Beckham" and then she got her breakout role as Elizabeth Swan in hit movie "Pirates of the Caribbean: The Curse of the Black Pearl" in 2003. Her new movie "Begin Again", also starring Adam Levine, Mark Ruffalo and Hailee Steinfeld, will be released in the U.S. on July 4.