The R'n'B singer tells the crowd at his Virginia concert that the song was written for his actress wife before singing it while sporting his wedding ring.
---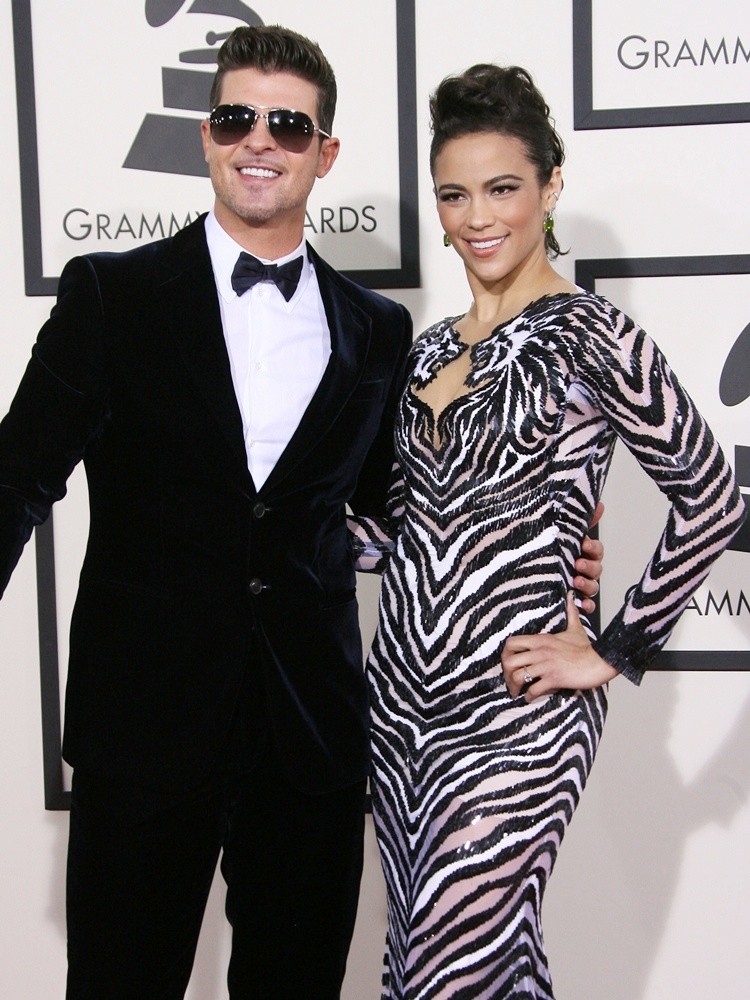 Robin Thicke wants the world to know that he's lost without Paula Patton. During the first concert since announcing his split from his wife, the R&B crooner dedicated a song called "Lost Without You" for the "2 Guns" actress.
"For y'all that don't know me and my wife separated, but I'm trying to get my girl back," the 36-year-old entertainer told the crowd at his Thursday, February 27 show in Fairfax, Virginia. "She's a good woman."
He went on telling fans that he wrote the song for Patton before singing it while dressing in a black suit and sporting his wedding ring.
Thicke and Patton "mutually" decided to call it quits after 9 years of marriage. The parents to 3-year-old Julian Fuego announced their split on Monday, February 24, saying in a statement that they would "always love each other and be best friends."
However, Thicke clearly hasn't given up on the woman with whom he's been in love with since high school. When he caught up with a TMZ videographer at an airport in Washington D.C. hours before the concert, the "Blurred Lines" hitmaker said, "I'm just trying to get her back."