No Good Deed' Dethrones 'Guardians of the Galaxy' From Box Office Top Spot
The thriller manages to shuffle the box office positions after 'Guardians of the Galaxy' dominated the chart in the past few weeks.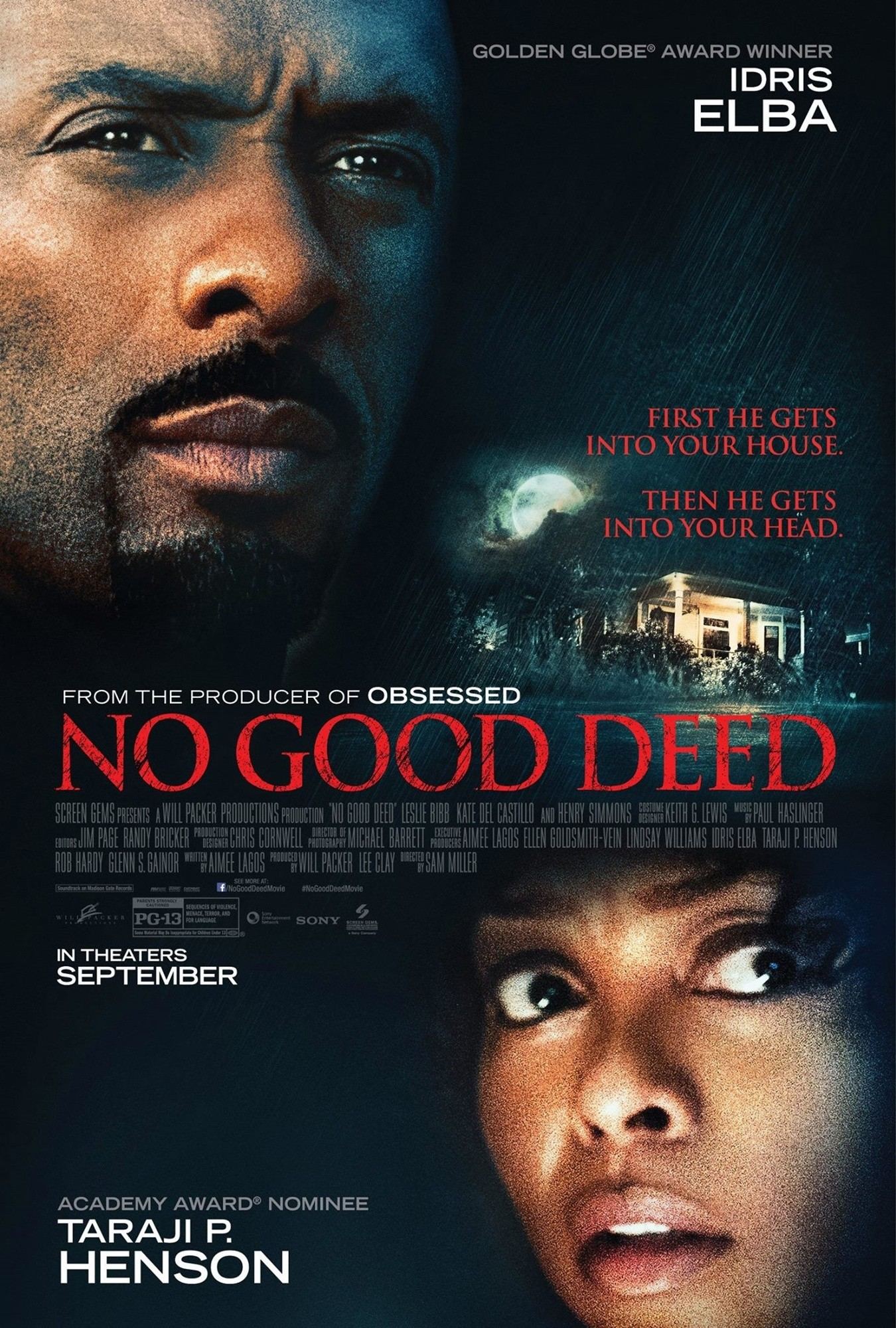 © Screen Gems
"Guardians of the Galaxy" was eventually dethroned by newcomers this weekend. "No Good Deed" and "Dolphin Tale 2" ended the Disney/Marvel movie reign by taking the first and second spot respectively.
"No Good Deed" took the top spot with an estimated $24.5 million in its opening weekend. "No Good Deed represented brand-new entertainment with the perfect release date, two big stars and a great social-media marketing campaign," Rentrak senior box office analyst Paul Dergarabedian said of the thriller starring Idris Elba. "It came on strong Friday and never let up."
For Screen Germs, the low-budget movie's box office success is no surprise. "We really felt we were going to win. We felt we were in the zone and had a film that people were really going to like," Rory Bruer, Sony's president of worldwide distribution, told EW. "We were always very high on the film and felt that it would really work. When you put all the elements together - great casting with Idris and Taraji, and this very, very suspenseful, taut thriller that Sam Miller delivered - it worked really well."
"Dolphin Tale 2" opened to an estimated $16.6 million, which is almost $3 million less than its predecessor. With an A CinemaScore across the board, the family movie should hold its strong position through word of mouth campaign.
Meanwhile, "Guardians of the Galaxy" continued making dollars in the third place with approximately $8 million. "Guardians has completely dominated and it continues to be a runaway blockbuster hit," said Dergarabedian. "But it's finally getting pushed down the chart. For it to be sitting on top for that long is a testament to a great release date and a great movie."
"Teenage Mutant Ninja Turtles" entailed the biggest movie of the year by taking in an estimated $4.8 million in its sixth week release. Comedy "Let's Be Cops" scored approximately $4.3 million this weekend and landed at the fifth place.
"No Good Deed" - $24.5 million
"Dolphin Tale 2" - $16.6 million
"Guardians of the Galaxy" - $8 million
"Teenage Mutant Ninja Turtles" - $4.8 Million
"Let's Be Cops" - $4.3million
"The Drop" - $4.2 million
"If I Stay" - $4.1 million
"The November Man" - $2.8 million
"The Giver" - $2.6 million
"The Hundred-Foot Journey" - $2.5 million