The Australian raptress says Maurice Williams a.k.a. Hefe Wine, who previously claimed to have a sex tape featuring her, stole her old songs while they were living together when she was 17.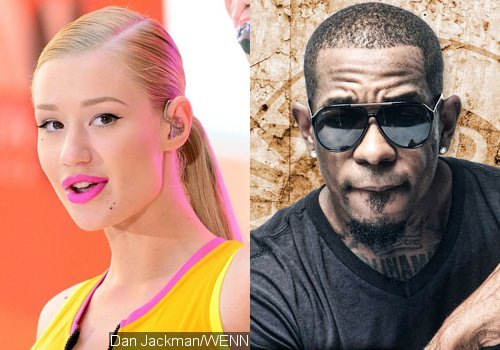 Iggy Azalea is accusing an ex-boyfriend of stealing her old music and releasing it without her consent. The Australian rapper has filed a lawsuit against her former lover who turns out to be Maurice Williams a.k.a. Hefe Wine a.k.a. her alleged sex tape partner.
According to the lawsuit filed on Wednesday, September 17 in California federal court (obtained by The Hollywood Reporter), the story began in 2008 after the then-17-year-old Azalea who was living at a hotel in Houston, Texas, met Williams and lived together with him.
Williams also followed Azalea when she moved to Atlanta in 2009. Around that time, he "downloaded the entire contents of Azalea's personal computer," including unreleased master recordings.
Williams then forged her signature from an artist management agreement she'd signed and "created a cut-and-paste" fake recording agreement. Using the signature, he released an EP called "Inzio" featuring Azalea's old songs.
"The Forged Agreement contains tell-tale signs that it is not genuine," states the lawsuit. "For example, it includes mismatched fonts on the signature page, paragraph numbers out of sequence, a signature line for 'Wine Enterprises, inc.' (rather than for an authorized agent), and provides, as an address for legal notices, the contact information of an attorney who had no prior knowledge of the Forged Agreement."
"In reality, 'Inizio' is a bootleg," the lawsuit continues. "Azalea did not authorize Defendants to copy, reproduce, prepare derivative works from, perform, or sell the Unreleased Masters and lyrics, as the EP 'Inizio', or at all."
Claiming copyright infringement, violation of California civil code and other counts, Azalea is seeking unspecified damages.